Flying with your pet for the first time will certainly be a daunting process. One of the processes is getting a travel carrier, which must fit under the seat before you get on the plane. However, what size pet carrier fits under airline seats, and how will you know if yours will fit?
It's very hard to tell if your pet carrier will fit under an airplane seat since dimensions differ across airlines. However, if the airline you use allows you to transport pets, they should also provide the maximum dimensions for the pet carrier as a guide.
In this article, I'll dive into the details of choosing a pet carrier for your next flight. You'll learn how to measure your pet carrier to confirm it meets the requirements of the airline and what to consider when choosing a carrier for your pet.
Will My Pet Carrier Fit Under an Airline Seat?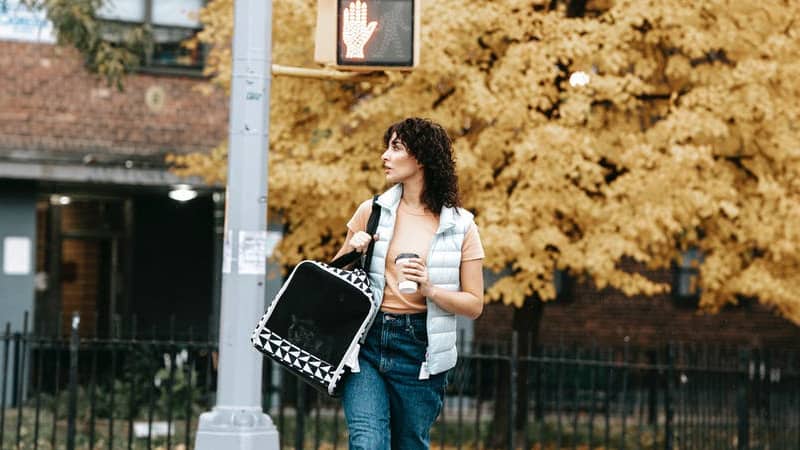 Before planning to take your pet along on a flight, you should decide if it will be traveling in the cabin or as part of the cargo. If your pet isn't small or medium-sized, you should give up trying to make it travel in the cabin.
When choosing a carrier for your pet, you shouldn't only try to make it "fit" under a seat. Most airlines won't let you fly if the pet is uncomfortable, and you shouldn't be willing to fly with a visibly restrained pet either.
To avoid any unwanted circumstances, you must confirm that your pet's carrier fits well under the seat in front of you before embarking on a flight.
If your pet isn't more than 18 inches in length, it should be eligible to fly in the cabin of most airlines in the United States. However, weights vary, and the sizes under the seats differ across airlines.
How to Choose the Perfect Pet Carrier for Your Pet
If your pet isn't too large to travel in an airplane, you should simply buy the smallest carrier that fits the pet conveniently with some wiggle room. Ideally, the carrier should provide enough room for your pet to stand, sit, and lie comfortably without touching its edges.
To get the size right, you may need to do some measurements and calculations. In addition to getting the right dimensions, you must also ensure that the carrier is airline-approved.
If the pet carrier wasn't designed to carry pets in an airline, it's just as good as a dud, at least for what you intended it for. Airline-approved carriers have specific design features that keep your pet safe throughout the grueling process of airplane travel.
At the minimum, an airline-approved pet carrier must be small enough to fit under a seat, zip-up, have sufficient ventilation with a waterproof bottom.
Sometimes, a pet carrier may also come with additional and unneeded features. If you can't easily understand the importance of an advertised add-on to a pet carrier, you should probably avoid it. An example of a useful add-on is a pocket that lets you carry toys for your pet.
What size pet carrier will fit under a plane seat?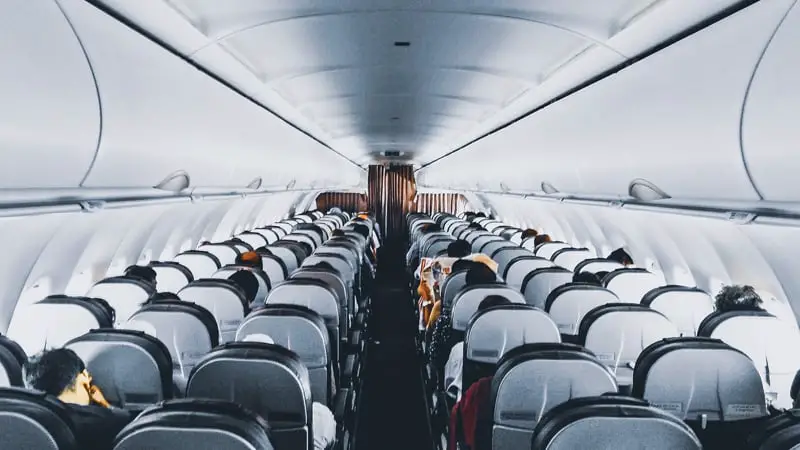 There are scores of airlines in the United States, and almost all of them have different seat sizes. Due to this huge disparity, it's almost impossible to tell if your pet carrier will fit under a plane seat without specific details of the carrier size and the airline.
However, most airlines will be willing to share the ideal maximum pet carrier size that fits comfortably in their plane. If the carrier has soft sides, you can break the limits as long as the sides can compress to keep the limits in check without sacrificing your pet's comfort.
Before getting an airline-approved pet carrier, you should check in with your airline to confirm the dimensions. Alternatively, you can use the following dimensions for popular airlines in the US.
1. American Airlines
American Airlines will allow a pet carrier with dimensions of 19" × 13" × 9". If your pet fits comfortably in a carrier that doesn't exceed this size, you can take it along on any trip, as long as it doesn't exceed 11 hours.
Unlike most other airlines, Air America will let you fly with two pets at the same time. If you're flying on First Class or Business, you may be unable to carry your pet with you on the cabin.
2. United Airlines
United Airlines have different recommendations for hard-sided and soft-sided carriers. Hard-sided carriers can only be 17.5" × 12" × 7.5", while soft ones can be slightly larger at 18" × 11" × 11".
Unlike American Airlines, they only allow you to travel with a single pet carrier unless you're travelling with a bird, where you can travel with two.
3. Delta
Delta doesn't have a hard limit on the dimensions of the pet cage you can bring along with you on the flight. You can contact the reservations counter to confirm if your pet carrier can fit under the seat.
For domestic flights, Delta allows flying pets that are up to 10 weeks old, while international flights require your pets to be up to 16 weeks old at least. If you're bringing a female dog with puppies, you'll be allowed to fly with all of them together.
Is a Pet Carrier Considered a Personal Item?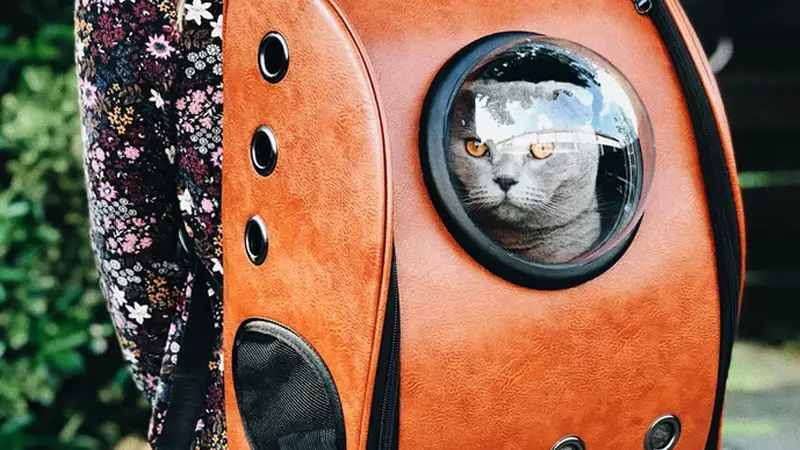 Times have progressed, and you can now fly with your favourite pet right inside the cabin of a plane. This possibility has got people wondering if airlines treat pets as a personal item or just a bonus add-on for pet owners.
If you're curious, airlines will consider your pet carrier as either a personal item or a carry-on package if you're flying in the United States.
This matters because the free items you're allowed to bring along during a flight are pretty limited. If you're bringing your pet along in a carrier, you can't bring another personal item. All of your remaining luggage will have to come along in the carry-on bag.
If you're carrying a personal item along with your pet, you won't be allowed to travel with a carry-on bag. Alternatively, you can travel with your pet in a carrier and a carry-on bag, which seems a lot more plausible.