Flying with a dog can be much of a hassle. And no, it's no longer about airlines not letting you fly with your dog in the cabin; it's about ensuring a safe and convenient flight for both you and your dog. What equipment do you need to get for your dog before getting onto a flight?
Your dog will need a whole lot of items for a safe and convenient flight. To avoid any hitches, try packing some food and treats, many poop bags, a leash and a harness, a muzzle, a water bowl, and the necessary health documents.
This article will be a comprehensive list of all the materials your dog needs during a flight. Maybe "need" is a bit too strict, as we'll also add a list of things you may want to carry along to make life easier for you too. Without further ado, here you go.
1. Dog Beds
If the flight will be pretty long, you may want to get a surface for your dog to stretch out on the way. Their travel carrier is usually too limiting for a good sleep, and a comfy dog bed will do the job better than you think.
When buying a dog bed for a flight with your dog, you may want to get something compact enough to fit almost unnoticeably in your luggage. At the same time, you also want something big enough for your dog to lie and sleep comfortably, striking a perfect balance.
It's important to let your dog try out the bird before you even set out on the trip, as it may feel strange and uncomfortable at first. If you plan to use the bed pretty often, you may also want to find one that's pretty easy to clean.
2. Pet Carrier
A pet carrier is a no-brainer when traveling with your dog. While some service dogs won't need to be in a travel bag, your pet dog will need a travel bag that shouldn't be bigger than the airline's specifications.
The pet carrier you'll be using for your dog must be big enough for the dog to stand and lay down without touching the edges. It must also fit below the seat directly next to you comfortably, giving you very little space to work with.
You should consider choosing a carrier with pockets, as you can store everything your dog needs inside of the pet carrier without having to worry about another bag.
3. Foods and Treats
Airlines usually don't make provisions for your dog's feeding, and you almost always have to do that yourself. If you're worried that your dog's food won't be allowed on a plane, you shouldn't be, as almost all airlines will allow you to bring food and treats for your dog.
When choosing foods to bring on a flight for your dog, it's important to choose something that doesn't breach the regulations. You can also try bringing food to last more than the flight, as unexpected delays aren't a very rare occurrence.
You can contact your airline to learn about what kind of items are allowed on a flight, and if the specific type of dog food you have in mind is allowed or not.
4. Poop Bags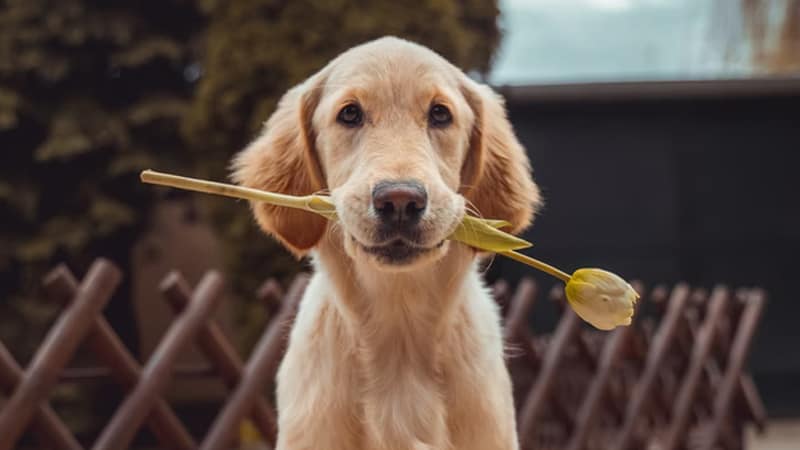 You can never have enough of certain items, and poop bags are one of them. When flying with your dog on a plane, you should make sure to pack more than enough poop bags.
Before leaving for a flight with your dog, it's important to get as many poop bags as possible, as it's always better to have too much of them than having to handle your dog's poop without a bag.
Depending on how pet-friendly your airline is, you should be able to get some from the pet help counter. Having some extra supplies with you leaves you to rest assured that you won't be caught unawares.
5. Health Documents
While everything that we've mentioned above is certainly important to travel with your dog, none is as important as the health clearances from your veterinarian. Your dog might be denied the opportunity to come on board the plane without them.
A clever way to ensure that your dog's health documents are always complete is by putting them in one of the pockets of their carriers.
It's also important to have a digital copy on your phone, in case you left the hard copy at home. Most airlines will let you pass with a digital copy, and you only need a printer if they won't.
6. Water Bowl
Food and water are the only two necessary things for an animal to survive. While we've already listed food and threats above, it's also crucial to remember to pack a disposable water bowl that your dog can drink from during the flight.
However, it's recommended to regulate how often your dog drinks. Flying on a plane makes you crave water, and drinking too much water will make your dog urinate more, which will be difficult to handle without a proper bathroom.
7. Leash and Harness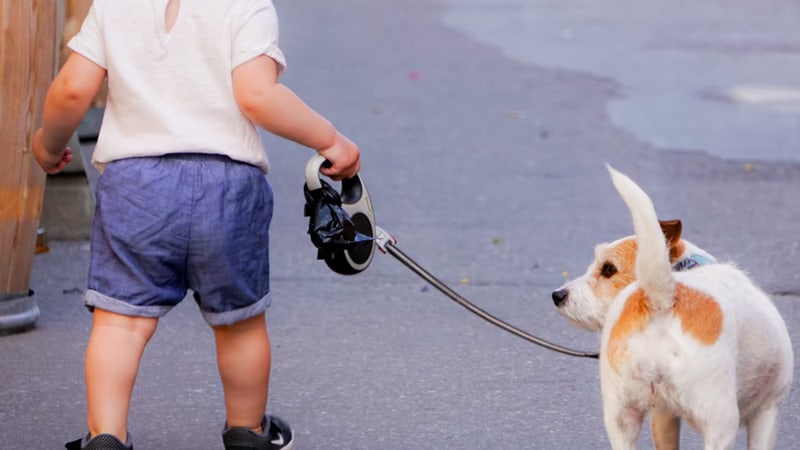 Most airlines will require you to leash your dog when leading it onto and off the plane. This is logical, as there are lots of people who can pass out at the mere bark of a dog.
To avoid any unwanted scenarios with your dog, you should always remember to pack your dog's leash and harness for a flight. You may also want to attach their ID tags to their harness for easy verification.
8. Muzzle
Almost all airlines require dogs to be muzzled during a cabin flight. If you don't know whether your airline requires a muzzle for your dog, it's always a wise option to pack a muzzle when going on the flight.
If you're flying with your dog for the first time, it's always best to bring a muzzle along, as you can't tell how your dog will react to seeing the large unfamiliar crowd at the airport for the first time.
When choosing a muzzle for your dog, pprioritisingits safety is imperative. If you're sure the muzzle will make breathing quite difficult, you should consider shopping for an alternative.