Traveling with your pet is easier than ever, with accommodation options spreading and expanding globally. However, before you plan your next trip, find out what the hotel charges for a pet-friendly room and the rules they have about pet residents. 
The trend in the hotel industry is shifting towards free stays for pets. However, many hotels still charge per night or per stay. Typical charges range from $10 to $100 per night. Hotels also charge between $50 and $250 for damages and cleaning during checkout.  
Read on to find out what hotels are charging your pets for, how much, and what you can do to cut down costs. 
Do Most Hotels Charge a Pet Fee?
Some hotels will let your pet stay free of charge. Some restrictions for free pet stay may include one pet per room, small pets only, and only for particular breeds or species. For example, some hotels in the New York area who let pets stay free of charge include:
Virgin Hotels
Motel 6
Red Roof Inn
La Quinta
Studio 6
Klimpton
Most pet-friendly hotels will charge a pet fee depending on the type of pet, breed, number of pets, and length of stay. Some of the fees you can expect to pay include:
Boarding Fee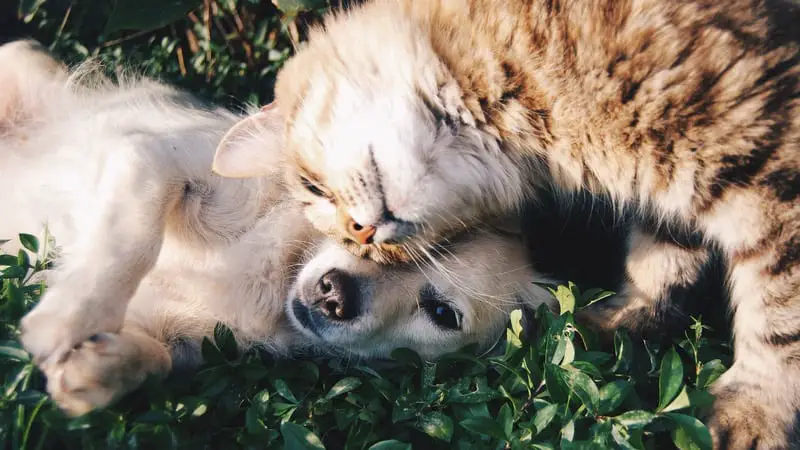 This is charged per pet per night of stay. May include pet food, pet bed, feeding bowl, and water bowl replenished on schedule. 
Cleaning Fee
This may be a one-off charge paid at check-out. This fee facilitates the cleaning and disinfecting of the room upon your departure. 
Pet-Sitting Fee
During your stay, you may occasionally need someone to look after your pet. For example, when you go for meals, for a swim, or attend meetings. 
Special Service Fees
If your pet needs some special services such as walking or grooming, you may need to pay extra. Hotels may also charge if your pet caused a disturbance, especially if the disturbance led to other clients moving rooms or canceling. 
To determine what you might have to pay and to plan ahead for your pet's stay, call the hotel directly and ask about:
Whether you can bring more than one pet. 
Which areas of the property the pet is allowed and which areas are restricted. Areas such as the restaurant, pool, and bar and usually off-limits to pets. Some gardens may also be out of bounds. 
Whether you have to sign a waiver releasing the hotel for any excessive damage or extra cleaning costs. 
Whether there is a limit to the size of the pet. 
Costs for any extra services you might need. 
What Is the Average Pet Fee at A Hotel? 
Hotels are increasingly capitalizing on the wave of travelers who bring along their pets. From small outposts to major hotel chains, hotels are adopting the free pet stay policy while also charging extra perks for luxury pet treatment. 
While many hotels started by only charging one flat cleaning fee at the end of the stay, some are now including a nightly charge per pet and amenities such as chew toys and pet massages. Some of the fee ranges you can expect in most US cities are:
$30 to $80 non-refundable cleaning fee per stay. This single fee can cover multiple pets living in the same room or suite. Multiple rooms might require multiple payments. So, if you're traveling with one dog but have booked one room for parents and one for kids, you'll need to specify that the dog will only be in the parent's or kids' room.
Per night per pet charges ranging from $10 (Westin Hotels), $20 (Best Western), and $75 (Hotel Indigo). 
Up to $250 refundable damage deposit. 
$5 to $35 for special events such as daily 'Yappy Hours'.
$5 to $100 per stay for items such as pet beds chew toys, and feeding bowls. 
$10 to $30 pet sitting fees per hour per pet.
From $10 per hour per pet for walking your pets.
Are Fees Too Expensive at Cheap Hotels?
With rising competition in the hotel industry, some hotels are drastically reducing their nightly rates for human guests while marking up their pet stay prices. To increase revenue streams, some cheap hotels are even charging more for pets than the initial room charges. 
However, as clients keep noting these pricing policies and calling them out in their reviews, the hotels have started reviewing their pet pricing policies. Many have either reduced prices for pet stay or removed charges completely. 
As more and more accommodation types adopt pet-friendly policies, even cheap hotels are reducing the charges for pet services and increasing the value they offer to pet guests. For example, many are now adding a pet feeding bowl and pet bed at no extra fee. 
How Can You Reduce Your Pet Stay Bill?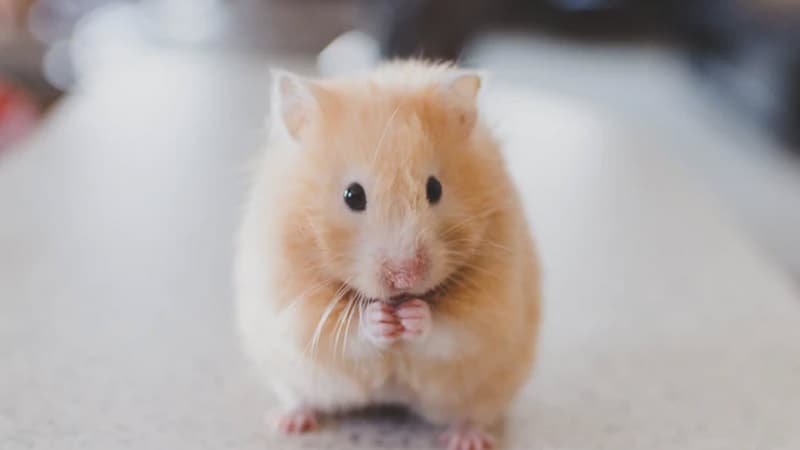 Don't try sneaking in your pet to avoid pet charges. You may end up paying more if discovered or be held legally liable. Additionally, you may have no recourse in case of injury or loss of your pet. Better ways to reduce your pet fees include:
Negotiating
Not many seem to know this, but hotel sales reps and managers have a lot of leeway in providing discounts to guests. Talk to a representative about relaxing some of their pet policies, including discounting some fees. Some aspects you can bargain on include:
Free stays for your pets.
Free pet sitting at meal times. 
Free treats and fresh drinking water refills. 
Complementary pet massage. 
Two pets for the price of one. 
Complementary pet bed, feeding bowl, water bowl.
Off-Site Services
Hotel charges can get pricey at times. For instance, hotel staff may charge $25 to walk your dog while a dog walker outside the property may charge $10. 
Do It Yourself
You don't have to rely on hotel staff for all your pet needs. For instance, grooming and spa treatments can especially add up to your bill yet you could handle the cleaning and trimming your pet. It would be best if you did some of the care at home before you travel.  
Pet Membership
Some hotels offer pet membership programs. An annual fee could cover you for expenses such as Yappy Hours, treats and feeds, scenic trips, and damage caused by your pet.