If you're buying a pet carrier for your dog on Amazon or Walmart, you may want to ensure that it is airline-approved. With an airline-approved pet carrier, you can travel in an airplane with your pet in the carrier. But, how do you know if a pet carrier is airline-approved?
An airline-approved pet carrier must be small enough to fit under the seat in front of you but big enough to contain your pet. In addition to that, it must have a waterproof base and enough ventilation. If you bought a pet carrier marked TSA approved, it's usually safe for airline travel.
In this article, you'll learn how to confirm that the pet carrier you're looking at is approved for cabin flight on most airlines. Also, you'll learn some other factors that should drive your purchase of a pet carrier for the optimum safety and convenience of you and your pet.
What's a TSA Approved Dog Carrier?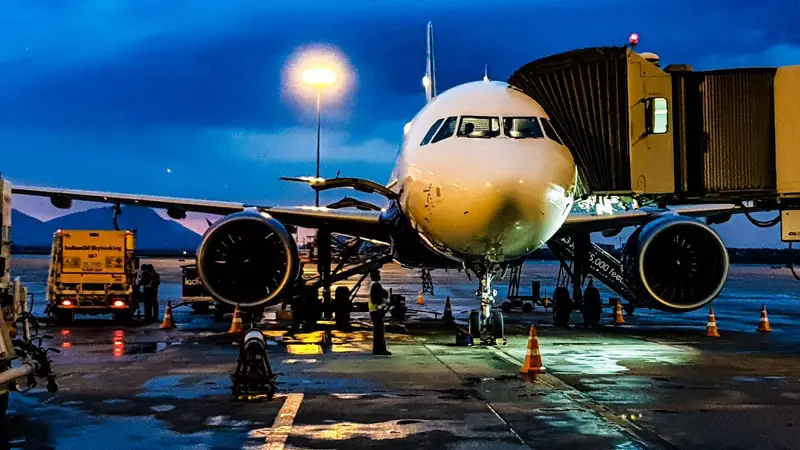 The Transportation Security Administration, better known by their acronym, the TSA, keeps a set of guidelines with which a pet carrier must meet at minimum to be allowed in airlines.
A TSA-approved dog carrier refers to any pet carrier that was designed and tested to meet all of its guidelines for pet carriers. If you get a pet carrier that's TSA-approved, you can use it to transport your dog on most airlines that let you carry pets in the United States.
However, a dog carrier doesn't have to be TSA-approved to be eligible to carry pets on a plane. If your carrier meets all of TSAs guidelines, you can also use it to carry your pet in an airplane that supports it.
How Do You Know If a Pet Carrier Is Airline Approved?
The easiest way to get an airline-approved pet carrier for your pet is by searching Amazon or Walmart for TSA-approved carriers. It will only bring up results for carriers that have been approved by the TSA as safe for pets.
However, this is far from being the first way. There are hundreds of other airline-approved options that will be more practical for your specific use case, especially if you have a slightly larger dog.
Also, buying a TSA-approved pet carrier doesn't guarantee your pet a safe passage in every airline. Airlines have different dimension requirements for pet carriers, and buying one that's bigger than what your airline requires will be a waste of money or time or both, even if it was a TSA-approved carrier.
If you want the perfect airline-approved carrier that's also the perfect fit for your dog, you must do your due diligence before paying for any of the attractive pet carriers available cheaply on Amazon.
Here are some of the TSA guidelines for a pet-approved pet carrier that has been adopted by most airlines in the United States.
1. Dimensions
If you're flying with your dog in the cabin, there are some very stringent restrictions as to the maximum size pet carrier that can be allowed on the plane. The requirements usually differ across different airlines, and you should check with your specific airline to see their maximum carrier size requirements.
For example, the maximum crate size for American Airlines is 19" × 13" × 9", while United Airlines allow up to 18" × 11" × 11". Some airlines like Delta don't impose any limits due to the variation of seat sizes across their different airplanes.
You should also note that a pet carrier must fit your pet comfortably to be approved by your airline. By comfortable, your pet must be able to stand, turn, and lie down inside the carrier without hitting the sides.
If you have a relatively large dog, you may as well forget about traveling with it in the cabin. It's impossible to find a pet carrier that can carry a large dog comfortably while meeting the maximum dimension requirements for any airline.
2. A waterproof bottom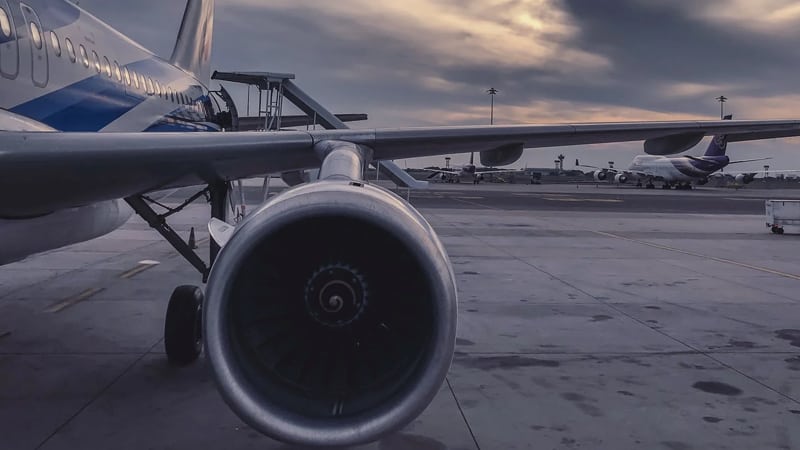 Another requirement for a pet carrier on an airplane is a waterproof bottom. If you don't understand why this is the case, where do you think your dog will urinate if it ever gets pressed during the journey.
In addition to that, you can also consider getting some pet pads in the case of a nervous accident. This is even more important if you're flying with a cat.
3. Ventilation
Before a pet carrier can be approved to fly on an airplane, it must have adequate ventilation all around. TSAs definition of adequate ventilation is mesh ventilation on two sides of the pet carrier. This will provide the minimum airflow your pet needs to stay comfortable in the carrier.
However, it's always better to get more air flowing through the carrier. For this reason, it's recommended to have four meshes on a pet carrier. This will ensure your pet can stay comfortably in the carrier without any apparent compromises.
4. Bite-proof material
Before flying with your dog or cat, it's important to get them accustomed to their pet carriers. While they'll almost certainly never like it, you can teach them to tolerate it.
When you introduce the pet carrier to your pet, it may attempt to bite through the carrier. If you choose a cheaply-manufactured carrier, this will be successful, and you'll be left on the lookout for another carrier, even before you have an opportunity to fly.
Do Airlines Measure Pet Carriers?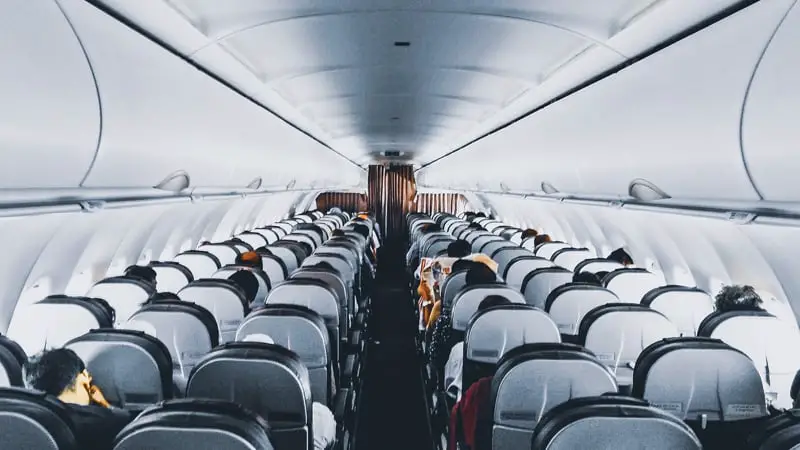 With the oddly specific pet carrier requirements with some airlines, you may be thinking they'll measure before you are allowed into the aeroplane. In a perfect world, they should; but we don't live in a perfect world.
Most times, the attendant will only glance at your carrier, estimating if it would fit under the plane seat. This way, you can manage to sneak in a slightly larger carrier than the requirements, especially if it features soft sides.
Does a Dog Carrier Count as a Carry On?
If you're flying with an airline in the United States, you should already know that you can only bring one personal item and one carry-on item along with you for free. Your dog carrier can either be considered a private or a carry-on item, depending on where they go.
If you're flying with your pet in the cabin, the carrier will be treated as a personal item, while everything that goes in the cargo compartment is regarded as carry-on items.