Having a dog while you're working full time may not seem ideal. Nonetheless, you can still make it work with a little creativity and some help from technology. If you're unable to take your dog to work with you, there are different apps which allow you to watch your dog remotely.
You can watch your dog while at work through a video surveillance app and home cameras. Though dogs generally can't recognize faces on screens, your voice could have a calming effect on them. To watch your dog remotely, you can directly connect a camera to a computer or use your computer's webcam.
It's natural to miss your dog and want to know what he's up to when you're not home. Read on for some of the best solutions for monitoring and interacting with your dog remotely.
Is There an App to Watch My Dog at Home?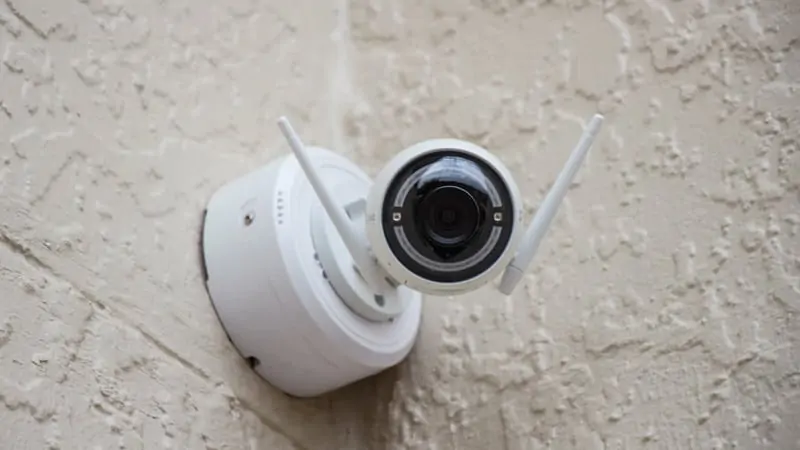 There are several free and paid apps for watching your dog remotely. Most of the apps can work with either Android, iOS, macOS, or PC desktop. Some of the most popular dog monitoring apps include:
Manything
Manything means to monitor anything. The app allows you to connect to your CCTV system to monitor anything within and around your home remotely. It works with iOS and it's simple to use and free of charge.
Furbo
Furbo offers two-way audio communication and video monitoring. You can see what the dog is up to. You can also hear them and they can hear your voice. The app, bundled with a treat dispenser, allows you to offer treats remotely. You get barking alerts and can also take photos and videos.
FaceTime
If you have a Mac computer you can set up a simple home surveillance system to watch your pet remotely. You can easily use your iOS device to access your Mac's webcam. Simply call yourself and your Mac automatically answers your video call.
Petcube
Petcube is a Wi-Fi enabled camera allowing pet users to remotely monitor their pets. You can watch, talk, and even play with your dog by pointing a laser using your phone. Using the Petcube app, you can also share access to the videos with family and friends.
Barkio
Barkio allows you to watch your dog remotely. You also get alerts whenever the dog barks. You can also activate a Night Light for better visibility.  You can pre-record your voice or talk to your dog in real-time to keep them calm. You may also stream videos so your dog gets to see you too. 
Barkio is available for Android, iOS, macOS, Windows, and Linux. All you need is two internet-connected devices. No need for camera installations.
Pawbo
The Pawbo Life Pet Camera is a battery-powered wireless device that connects to your home Wi-Fi. The device transmits video to an app on your phone. It allows you to watch your pet, dispense treats, and talk to the dog. A laser pointer allows you to play with the dog remotely and keep them engaged.
How Can I Watch My Dog While I'm At Work?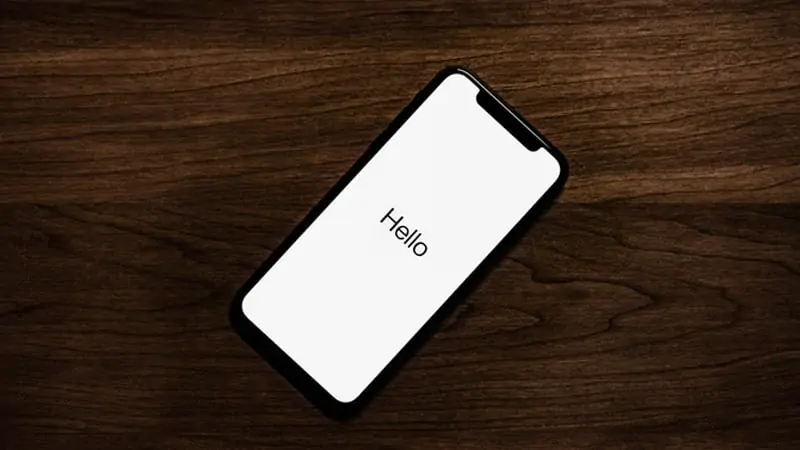 One of the simplest ways is to connect a wide-angle camera to your laptop then video call using your phone. You can call using video conferencing apps like Skype, Hangouts, or Zoom. Video conferencing allows you to see and hear your dog. The dog can also hear your voice and in some cases may see and recognize your image on-screen.
While such a simple setup works and it's free of charge, they have some limitations such as:
No night or low-light visibility
No motion detection or motion alerts
No sound/barking alerts
Limited recording ability
Limited sharing capability
Unstable audio
Apps offer much better functionality and stable connections. Apps also increase your ability to record video footage with local storage and cloud options. With apps, you can more easily share connections with family members.
You don't have to keep a call running. Family members simply switch on the app at any time without having to call their home gadget. Upon logging into the app, users can view live footage or rewind recordings.
Another advantage for apps is you can monitor multiple cameras without having to connect multiple computers. Pet monitoring apps can also double as your home security system.
Pet-specific apps also come with options for play, feeding, and dog training. For instance, some of the apps can connect to a food dispenser system. You can remotely click a button to add food to your pet's bowl or offer treats.
Do Pet Cameras Help with Separation Anxiety?
A pet camera is a great solution for keeping you connected to your dog. Talking to your dog frequently throughout the day can help calm your dog and ease their sense of loneliness and boredom.
Humans too suffer some separation anxiety when away from their dogs, especially if it's a new puppy. Knowing you can see and talk to your dog at any time works to ease our fears. We want to know that the dog is safe, calm, and comfortable and video monitoring takes away the guesswork by showing live footage.
With all the additional features, pet monitoring apps can ease separation anxiety by:
Providing positive reinforcement with a click sound.
Distract an anxious dog by dispensing timely treats.
Determine if you need a pet sitter and whether you need to get back home.
Monitor for destructive behavior such as chewing pillows and furniture.
Enhance potty training even when you're away from home.
Journal the puppy's eating and potty habits.
Monitor visitors and the dog's reaction. For instance, how does the dog behave when the dog walker or postman comes by?
Talk to your dog remotely. If the dog can identify your voice, you may have a calming effect when they feel anxious.