Traveling with pets can be tricky, especially if you are an owner of a large dog. Different airlines have different rules and regulations concerning flying with pets, therefore, you may not always be allowed to travel with your furry friend in the airplane cabin. So, how are big dogs allowed to fly in-cabin, and what are the requirements you have to fulfill so you will not be separated from your dog while traveling?
Usually, you are allowed to travel with your dog in the cabin if they fit in a kennel that can be put in the seat in front of you. The dimensions of the carriers for dogs allowed by an airline company may vary, however, if you have a regular one, your pet will probably be able to fly with you. 
If you are an owner of a quite big dog, you will definitely need to check some information about whether they are allowed to travel with you in an airplane cabin. Here, you will read all about the rules for large dogs concerning flying, and what options you might have if you are planning a trip with your pet. Also, you will find out whether you have the possibility to fly internationally if you own a large furry friend. 
Where Do Large Dogs Go On Planes? 
Generally, most of the major airlines allow you to travel with your pet in the cabin as long as they are small enough to fit in a regular kennel. By a regular kennel, it is meant the one that can fit in the seat in front of you. However, there are hard-sided and soft-sided kennels and the allowed dimensions for flying in-cabin may vary from airline to airline. 
So, if your dog complies with these requirements, you might take them with you as additional carry-on luggage. In other words, the one option for dogs to be allowed on a plane is to fit the carrier and be taken as hand luggage. 
If your dog is quite large, then you will need to look into two other options. One option is to check your pet as luggage, the same way you check the suitcases that you are not allowed to take with you in the cabin. Most of the major airlines give you the option to check your crated pet as additional baggage. 
Therefore, your dog will be transported with the rest of the bags. This way, you will be separated from your pet until you land at the desired destination. However, whether you will have this possibility or not, depends on the airline company again since they decide what size dogs are allowed to travel as checked baggage. 
Another option is your pet traveling as cargo. If your dog is quite large, some airlines will insist that they travel in the cargo hold. This is not a significant difference from the first option since you will not be with your dog either way. Those are just airline rules that must be obeyed if you want to fly with your pet, especially if they are large. 
In other words, you have three options, or actually, two, if you own a big dog. You might wonder whether you can buy a seat on the plane for your dog, but that is not common, meaning that there is no regular airline that allows something like this. Therefore, if you really need to fly with your big furry friend, you need to be prepared to be separated from them during the flight. 
What Size Dogs Are Allowed In Airplane Cabins?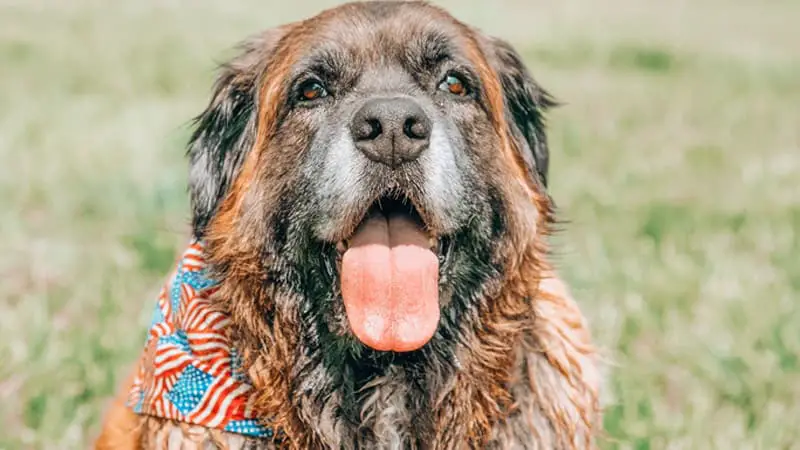 As previously said, if your dog fits the allowed size of the kennel, they will be permitted to fly with you in the cabin. Most airlines have the same rules about this, but it would be better if you inform yourself directly by the airline company of your flight before you set off on a trip. 
Generally, dogs that are allowed to fly in-cabin must be carried in kennels, and the kennels could be soft-sided or hard-sided. The usual dimensions that are allowed for hard-sided carriers are 17.5 inches long x 12 inches wide x 7.5 inches high (44 cm x 30 cm x 19 cm), while the recommended maximum dimensions for soft-sided ones are 18 inches long x 11 inches wide x 11 inches high (46 cm x 28 cm x 28 cm). The soft-sided kennels might be more flexible since they are collapsible, therefore, they could fit underneath the seat in an easier manner. 
Also, only one pet is allowed per carrier, meaning that if you are taking two small dogs with you, they will not be permitted to be in the same kennel. In addition, the airlines usually allow one carrier per person, so if you want to travel with two small dogs, you might need another passenger with you for that purpose. 
Can You Fly Internationally With A Large Dog?
You have the possibility to travel with your dog internationally, however, you might be asked to take some additional steps that are not required for domestic flights. For instance, you might need to obtain a stamp from the Department of Agriculture before getting your dog on an international flight. What is more, you might need some additional paperwork, tests, or similar things asked by the country which you are headed for. 
These additional requirements by particular countries are of great importance since if they are not met, your dog might be sent back home. Therefore, always make sure that your dog is 100% allowed to travel to the country where you intend to go. 
Traveling with large dogs usually includes the same requirements as for the small ones, however, in most cases, you cannot take your dog in the cabin. Therefore, make sure that you always check what is allowed for your dog on the plane to avoid unpleasant events at the airport.