I love to travel with my pets,  but the operation of airlines is guided by a strict "pet travel policy." For example, the Ethiopian airline carrier's policy on pet travel only recognizes cats and dogs as pets. However, some exceptions are made for pets who act as life support for physically impaired people, but are scorpions inclusive?
Most airlines would not allow you to board a plane with your pet scorpion because it can sting another passenger on board. However, your pet can be mailed to you upon arrival at your destination. Alternatively, it can be shipped as Cargo or carried in a cabin with a baggage compartment.
In this article, you'll learn about how you can carry your pet scorpions on a plane. Also, this article will provide answers to questions such as; Can I fly with my pet scorpion? And what airlines would allow you to fly with your pet scorpion on their aircraft? 
How Can You Carry Your Pet Scorpions on a Plane?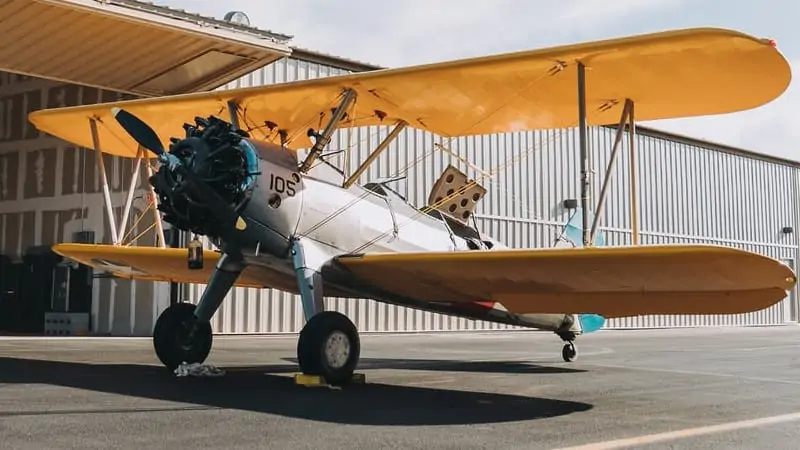 Without the airline's approval, boarding a plane with your pet scorpion is illegal and risky. If you decide to take your pet scorpion on an airplane, ensure that they are correctly secured in a carrier. Also, ensure that your pet does not pose any danger to other passengers or flight crew members.
Furthermore, if you are traveling to another country, check the requirements of each country before embarking on your trip. For instance, the United States requires all animals to be quarantined for 30 days before departure. In addition, the quarantine period would be extended if the animal is carrying diseases.
Some airlines require that you provide proof of rabies vaccination before allowing your pet to board the aircraft. Other airlines may require that you have a letter from a veterinarian stating that your pet is healthy and free of disease. It would be best to inquire with your airline before traveling with your pet scorpion.
They will tell you if there are any special requirements or restrictions you must adhere to. Also, if you plan to travel internationally, you must obtain a permit from the country where you intend to land. You will need to show proof of the license when you arrive at the airport.
Can I Fly with My Scorpion?
Discussing this topic on some internet forums, some people think that "It's fine!" while others say, "It's not fine." However, it remains that it's dangerous to have scorpions onboard a plane. On several occasions when scorpions were on airplanes, passengers ended up being hurt.
In February 2019, a lady was stung while on an Air Transat trip from Toronto to Calgary, first noting a "fluttering sensation" on her lower back. In April 2017, a guy was bitten by a scorpion that fell of the overhead compartment while onboard a United Airlines trip from Houston to Calgary. Another passenger then seized the scorpion and stomped on it, dumping its remnants out in the toilet.
In May 2017, a scorpion crept out of a man's bag on another United Airlines aircraft from Houston to Quito. The airplane returned to the gate, and no one was stung. And in September 2017, an American Airlines aircraft from Sacramento to Chicago was halted when a scorpion was seen aboard the plane.
Although scorpion stings are seldom life-threatening, according to the Mayo Clinic. However, it may be agonizing, and most airlines have no wish to encounter one of these critters on their next trip.
What Airlines Allow You to Carry Your Pet Scorpions on Their Aircraft?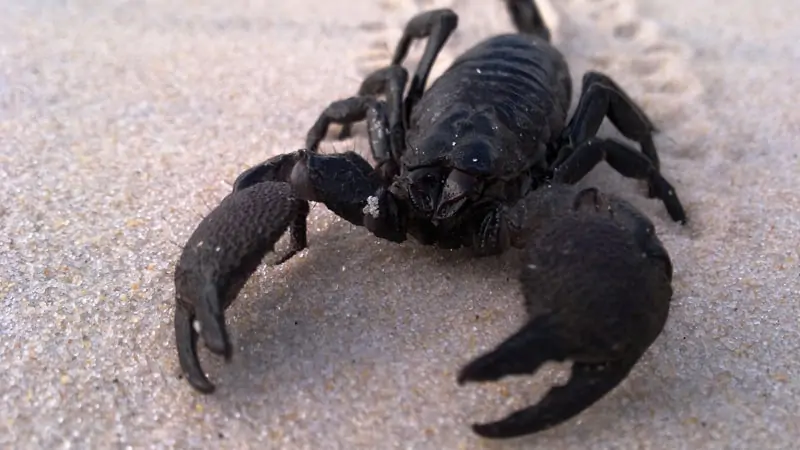 Many airlines allow you to bring pets into the cabin with you and may even offer pet carriers for your use. But, there are certain conditions that you need to meet. For example, you cannot transport live scorpions with yourself in the passenger cabin. You cannot transport snakes, reptiles, amphibians, rodents, birds, or ferrets.
Here is a list of some airlines that allow pets to fly:
British Airways
Lufthansa
KLM
Alaska Airlines
Continental Airlines
Japan Airways
Emirates Airlines
Iberia Airlines
Japan Airlines
KLM Royal Dutch Airlines
Lufthansa Airlines
Royal Jordanian Airlines
Singapore Airlines
Thai Airways International
Tigerair Australia
Turkish Airlines
Vueling Airlines
Wizz Air
Although, most of the above-mentioned airlines may not allow you to board a flight with your pet scorpion. This is primarily because of the safety of other passengers on the plane. However, if you want to fly with your pet scorpion, here are some tips:
1. Check with your airline prior to taking your pet onto the aircraft. 
2. Do not leave your pet unattended during the flight.
3. Keep your pet away from food and drinks.
4. Ensure that your pet scorpion is securely fastened in a container.
5. Make sure your pet scorpion is well-fed and comfortable before you go to the airport.
6. Be prepared to answer questions about your pet and what you plan to do with them once they arrive at their destination.
7. If your pet scorpion hasn't been vaccinated against rabies yet, you'll need to get a letter from your pet after you disembark the aircraft.
8. When flying with your pet scorpion, make sure that they have access to water.
9. Never feed your pet scorpion anything that could harm it.
10. If your pet scorpions get loose inside the aircraft, call the airline immediately.
Why Do Airlines Allow Pets on Board Their Aircrafts?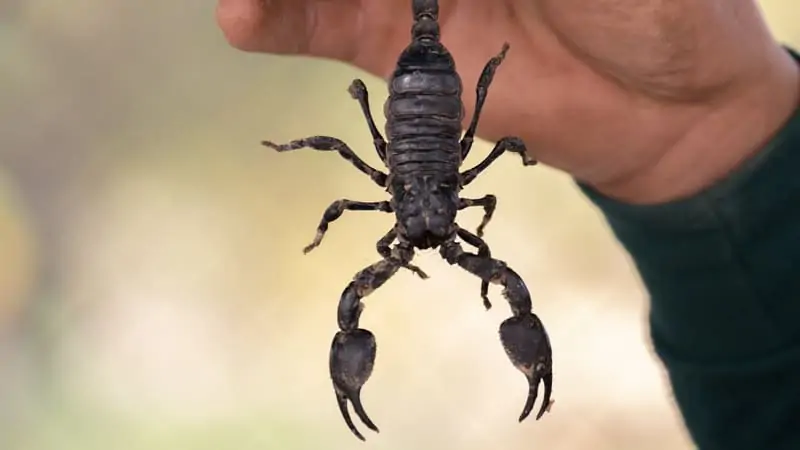 Pets are allowed on board planes for many reasons; they help reduce stress levels among passengers. Also, they keep passengers' minds occupied during long flights, and they prevent boredom and loneliness. Pets add more fun to the journey for some travelers, especially when flying long distances.
Also, it's not all the time that it's alright to travel with your pet. Always consider the conditions at your destination and ensure that they will be suitable for your scorpion before traveling with it. You may also want to get someone to watch your scorpion if you must travel alone.