Owning and raising ferrets comes with a lot of benefits. One of them is that they're very friendly to live with. Besides, ferrets are social creatures; they are affectionate and tend to keep humans company.
However, raising ferrets also comes with a couple of issues. One of them is that they aren't considered pets in some states and cities in the US. Ferrets are banned because of several different reasons, including aggression and issues of biting. Today, not all public places and stores allow the bringing in of ferrets.
Ferrets are completely illegal in California and Hawaii. If you reside in any of these states, you can not take ferrets on a bus. However, if you stay in other cities, where ferrets are legal, you should be able to take them on buses. All you need is to check with the carrier line you're looking to use before traveling.
Are ferrets allowed in public transportation? Is it legal and acceptable to take my ferret on a public bus? Do I have to carry my ferret in a backpack or carrier while on a bus? These are the burning questions that I'll be addressing in the rest of this post. So, without wasting time, let's get straight down to business.
Are Ferrets Allowed In Public Transportation?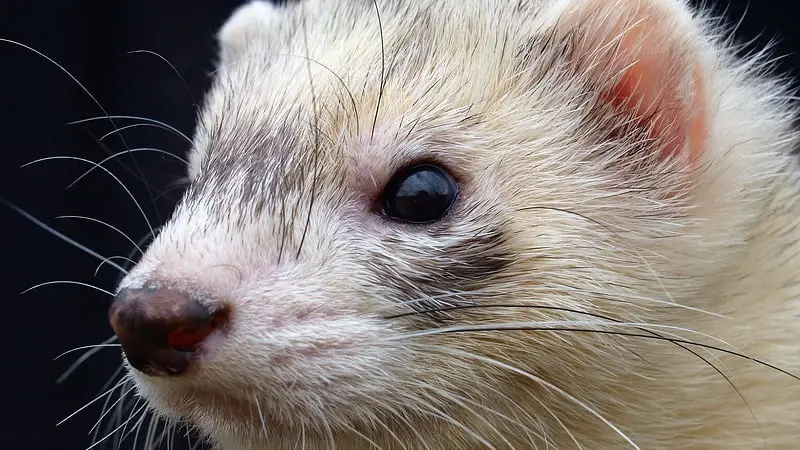 Going through public transportation, such as bus and train, is certainly one of the most convenient ways to get around in a new city. But will you be allowed to travel with your pets?
Well, there are many pet-friendly public transportations across some states and cities in the United States. However, most of them only allow their passengers to travel with small dogs and cats. Depending on your mode of transportation, some cities also allow small pets, such as ferrets, into their public transportation.
So, the bottom line is that ferrets are sometimes allowed in public transportation. If you're planning to travel with your ferrets by air, Alaska Airlines is one of the few airlines that'll allow your ferrets to fly with you. However, this also depends on the state you're heading to.
Alaska Airlines will allow you to transport your ferrets to many cities and states in the US. The only problem, however, is that the airlines will not allow you to travel with your ferrets to Hawaii.
Other airlines that will allow you to travel with your pet ferrets are American Airlines and British Airways. Furthermore, for you to travel by air with your ferrets, you need to put certain things in places.
First, you need to visit a veterinarian to check your ferret's health status. In addition to that, you need to properly vaccinate your pet and get its medications.
You need to obtain your pet ferret passport. The passport is a small document containing the records of the vaccinations and treatments taken for your ferrets.
You need to microchip your ferret before traveling.
You are also required to get a standard carrier. Check with the airlines to understand the type of carrier that's acceptable.
Apart from airlines, some cities and states will also allow you to travel with your pet ferret in their public buses.
Can I Take My Ferret On A Bus?
Yes, you can always take your ferret on a bus, depending on a couple of factors, such as the requirements by the carrier line, where you're going, and the health of your pet.
Since it's not all public transportation that will allow you to travel with your ferrets, the first thing you need is to contact the appropriate agency. 
According to the American Veterinary Medical Association (AVMA), if you're looking to travel with your ferret by public air or bus, you need to first check with the carrier line that you want to use. This way, you'll be sure of what to do to be able to travel without stress with your pet.
Apart from the carrier line, you can also check your state and local regulations to be sure ferrets are legal at your destination. Ferrets are illegal in New York City,  Salt Lake City, the District of Columbia,  California, and Hawaii.
Things To Do After Getting A Ferret-Friendly Public Bus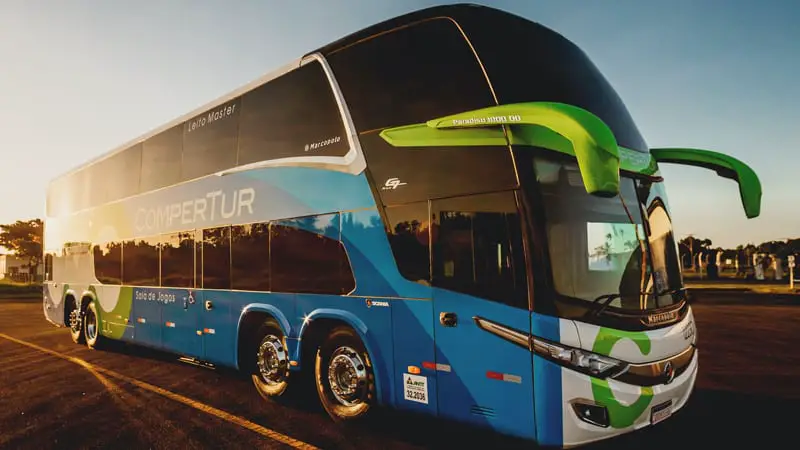 After getting a ferret-friendly public bus, the next thing to do is to check for the requirements for traveling with your pet.
Most likely, you'll be required to get a proper backpack for the ferret. In addition to that, you also need to get your pet properly vaccinated before traveling. It's also important to consider microchipping the ferret, especially if you're traveling to other cities or states for days.
You can also consider going with a cooling fan since you're planning to use a public bus. This way, you can always keep the ferret cool, especially if there's heat.
That said, the bottom line is that a few public buses will allow you to travel with your small pet ferret. However, you'll be required to keep them safe in a proper and suitable carrier.
Do I Have To Carry My Ferret In A Backpack Or Carrier While On The Bus?
Since you're going by bus, I'll assume you are traveling with your ferret on a short trip. Ferrets behave differently; some will find it exciting to travel in carriers while others won't.
You can always go for a backpack (a good example is Bubble Backpack). You'll most likely find it effective if your ferret is having a hard time sitting comfortably in a carrier. With a Bubble Backpack, your ferret will feel more comfortable, as it'll get to see everything that's going on around.
The bottom line is that both carriers and backpacks are great for traveling with your ferrets on the bus. All you need is to choose the one that's more convenient for your pet.